Rossi's Pizza and Family Sports Bar is a unique concept mixing a family friendly pizzeria and a sports bar with healthy food. The sports theme restaurant is timeless and will never go out of style.
Mission Statement
Rossi's is all about supporting the local community.
Rossi's sponsors many local sports teams, donates to the schools, and helps with fundraisers for many local groups; including church organizations and other local charities.
We believe if kids participate in sports they will not get into gangs. We work with the Boys and Girls Club, Girl Scouts, Boy Scouts, and other LOCAL kid non profits.
Rossi's also holds field trips for schools and other charities, where kids get a free tour and learn how to make pizza.
There will be a non-profit called Help Kids Play.org, that will raise money to fund kids sports teams as well as local school sports programs. Help Kids Play will be local and community based, and supports kids in their local areas. Rossi's is all about supporting kids, families, and sports.
Business Description The demand for family entertainment that is truly kid friendly is not being met in the marketplace. Nor is there a place for women to go and watch a sporting event without being bothered. Rossi's provides a family restaurant where your kids can run around and not get in trouble. Rossi's features 73" HDTV's, video games and San Diego style pizza in a home style, friendly atmosphere. It is set up for teams and large groups and there is never a wait for a large table. Rossi's is highly involved in the community, being a meeting place, participating in fund raisers, field trips, and sponsoring sport teams. We plan to open these community centers that support the LOCAL community all over the United States and Canada.

Company Background: Rossi's Pizza was founded by Lou Rossi in 1976, and has been a successful restaurant for over 3 decades. Marshall Bryer acquired Rossi's in January, 2003 to build it into a franchise. In the first year that he owned Rossi's he increased sales by 60%.
Summary of Business Strategy: Rossi's Plans to open 20 franchise stores in the southern California area. Rossi's will purchase existing stores that are making a profit and doing over $500,000 per year is gross sales, convert them into Rossi's, and then sell them as franchise stores. Since the stores will be making a profit from day one, there will be no time when stores will be in the red, and all construction will be done after hours so it will not affect store operations. By increasing food quality and consistency, amazing guest service, and our marketing plan, we will increase store sales by at least 25 to 50 percent after the first year.
Products & Services: Rossis Pizza has fine, health conscious food for modest prices, in a friendly homestyle atmosphere. We serve Pizza, Burgers, Subs, Lasagna, Spaghetti, Broaster Fried Chicken, cheesesteaks, and More. Kid and family friendly. Rossi's Also has 25 beers on Draft and a fine wine list all for affordable prices. In this economy this is important.
Also there will be a bottling division to bottle and distribute our Marinara sauce and ranch dressing.

Markets: We anticipate that Rossi's Pizza will appeal to a broad base of consumers. While we expect to be frequented by all types of diners in both the residential and business community, the concept should be particularly suited to specific demographic and market conditions. Rossi's Pizza is ideally suited to a market with a high industry presence blended with surrounding family based residential and a moderate business environment capable of supplementing a significant lunch business.
The menu, service style and ambiance of Rossi's Pizza have been created to appeal to the growing need for a place for youth and adult sports teams to go. The value oriented pricing should especially attract medium income diners with a predominance of family households.
EARN POINTS
Use for Discounts,
Rossie Gear, & Other
Cool stuff like Movie
Tickets, Televisions,
or Vacation Trips!*

*While available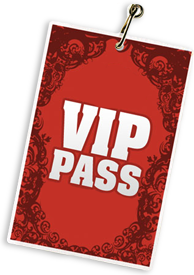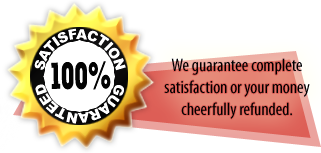 Get the taste of Rossi's Pizza at home!
**FREE Delivery
To claim your free delivery, we do ask for the purchase to be above $15 and in a 5 miles radius.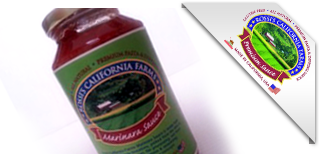 Rossi's California Farms Marinara Sauce is made from fresh ripe California tomatoes, picked from the vine & put directly into the can. No processing, not from concentrate: just tomatoes & seasoning, nothing more. What a concept!