ROSSI'S FINE WHITE WINES
MOST OF OUR WINES ARE ONLY AVAILABLE IN SAN DIEGO COUNTY HERE AT ROSSIíS
Buy one to take home with a special discount
CHARDONNAY
Caraffe Glass
Sylvester 2006 Chardonnay $20.00 15.00 5.00
Jan Kris 2006 Chardonnay Bottle $20.00
Filled with tantalizing aromas of citrus and honeydew, this stainless steel barreled Chardonnay is crisp and light, and compliments crab cakes, shrimp scampi as well as mild white cheeses.Vibrant aromas of tropical fruit. A rich, round texture unfolds with crisp flavors of apple, and citrus. Stainless steel barreled for a clean finish.
South Coast 2006 Sovignion Blanc Bottle $14.00
Martin Weyrich 2006 Savignion Blanc Bottle $16.00
Our Edna Valley Sauvignon Blanc was hand harvested early to express its refreshing acidity and old world minerality. Tank fermented cold to retain the lively lemon zest and honeysuckle aromas and flavors.
Jan Kris 2005 Viognier Bottle $20.00
Floral aromas of peach, melon and citrus with light flavors of pear and apricot meet in this lovely wine, pairing nicely with blackened fish and thai curries. Cool, foggy nights meet warm summer sun on the south east hillside of our estate, producing a unique Viognier, as only the Central Coast can.
Jan Kris 2006 Divinity Bottle $18.00
A light and refreshing white wine resulting from blending a smooth floral Sauvignon Blanc with a clean, crisp, fruity Chardonnay. This wine is a unique blend of Chardonnay and Sauvignon Blanc. It utilizes the strength and 'backbone' of Chardonnay while highlighting the freshness of the flavors of Sauvignon Blanc. Perfectly balanced and structured, it represents the art of blending to obtain a greater result than the wines kept separately. Look for tropical fruits, elderberries, gooseberries and passion fruit on the nose with the palate reflecting all these as flavors as well. The winemaker's Australian heritage is evident in this wine as it presents the perfect white wine to accompany food or be simply enjoyed on its own.
York Mountain Roussanne
Martin Weyrich Pinot Grigio Is made In a fresh , extremely drinkable style smelling of melons, figs, &pears. This wine has an effusiveness and delicate compatibility with all types of food
Morovino 2008 Pinot Grigio
Beringer 2007 Chenin Blanc Bottle $12.00
Beringer White Zin Bottle $12.00 Glass $6.00
Beringer 2007 Pinot Grigio Bottle $12.00
Very floral and intense with sweet guava, lime, jasmine, roses, and grapefruit. Contains candied aromas, well structured, citric and crisp, with beautiful continuity and length.
South Coast Germersterminer Bottle $18.00
South Coast Merlot Blush Bottle $18.00
Similar to a White Zin, but is a blush wine made from Merlot grapes instead of Zinfandel grapes. This wine has a clean and refreshing taste.
Martin & Weyrich Moscato Allegro Bottle $16.00 Glass $6.00
Moscato Allegro is California's premier Muscat Canelli based wine. It's produced in the style of northern Italian Moscato d'Asti. Fermentation at an extremely cold temperature creates a wine which dances across the palate while retaining maximum fruit intensity. offering exotic floral and fruit aromas reminiscent of orange blossoms, honeyed apricots and peaches, Moscato Allegro is an elegant wine with a crisp, lingering finish. Delicious as an aperitif or with light desserts, enjoy it with fresh fruit, sorbets or light pastries that aren't too sweet.
ROSSI'S FINE RED WINES
MOST OF OUR WINES ARE NLY AVAILABLE IN SAN DIEGO COUNTY HERE AT ROSSIíS
ďAsk bartender for prices by the glassĒ
Rossis Pizza is proud to carry local South Coast Winery Wines!
Since its first bottlings in 2003, South Coast Winery has earned over 400 awards in regional and international competitions, 203 of those in 2007 alone. Moreover, according to owner/vintner Jim Carter, "The best wines are being bottled now!"
South Coast Winery
The Big RED Table, blended to be big and lush, Bottle
80% Merlot, 16%petite Verdot, 4% Cabernet Bottle $19.99
Jan Kris 2004 Riatta
With a rich bouquet of rose and cherry, clean notes of sweet spices, licorice and cedar, Riatta's excellent fruit forward style and complex finesse, pairs perfectly with pasta primavera, spinach lasagne and other light Italian fare.
Morvino 1999 Zinfandel Bottle $20.00
It has lovely notes of red fruit, honey, smoke and mandarin in the nose. The palate offers nice round fruit tannins with a bright finish of red fruit, rounded by just a hint of malasses and vanilla. It will complement a wide range of foods from cheeses to pastas to full flavored roasted meets.
Morvino Vineyards 1999 Barbera Bottle $20.00
Herbal, mineral, and toast flavors. Goes well with pizza, garlic, and tomato slices.
Martin & Weyrich 2003 Nebbiolo Bottle $15.00
Northern Italys signature grape produces a moderately weighted wine with focused aromas of tobacco leaf, cherry, slight tar and cedar from 12 months of French oak. The flavors are full, round with good grip and oak balanced fruit.
Martin & Weyrich 2004 Cabernet Etrusco Bottle $20.00
This wine, with ample cherry fruit, is reminiscent of the new age Tuscan blends, supple, delicious, & uncomplicated. Our Cabernet Etrusco is 85% Cabernet Sauvignon, for depth and flavor, and 15% Sangiovese to lift the wine and brighten it!
Kelsey See Canyon 2003 Merlot Half $10.00
Castoro Cellars 2005 Merlot Bottle $12.00
Bursting with berry-cherry fruit, just a hint of fresh mint and framed by a lightly toasted oak character. Distinctly fruity with a soft, supple texture and a round, mouth-filling body.
Martin Weyrich 2006 P inot Noir Bottle $20.00
Mr. Rossi's Private Reserve
Ask the Bartender for current prices and selections
Mr. Rossi's Private Reserve, features his favorite wines, for the coinsurer.
EARN POINTS
Use for Discounts,
Rossie Gear, & Other
Cool stuff like Movie
Tickets, Televisions,
or Vacation Trips!*

*While available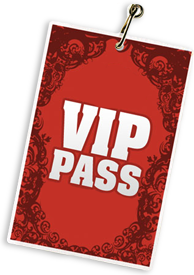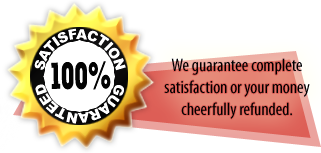 Get the taste of Rossi's Pizza at home!
**FREE Delivery
To claim your free delivery, we do ask for the purchase to be above $15 and in a 5 miles radius.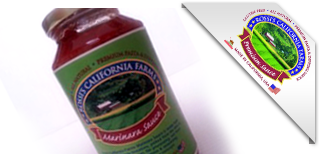 Rossi's California Farms Marinara Sauce is made from fresh ripe California tomatoes, picked from the vine & put directly into the can. No processing, not from concentrate: just tomatoes & seasoning, nothing more. What a concept!